Bebird R1 Ear Wax Removal Cleaner with 3.5mm Ear Camera 6 LED Lights, 1080P FHD Video Otoscope Compatible with iPhone & Android and Kids, Adults(New Spiral Structure) (Black)
customers are viewing this product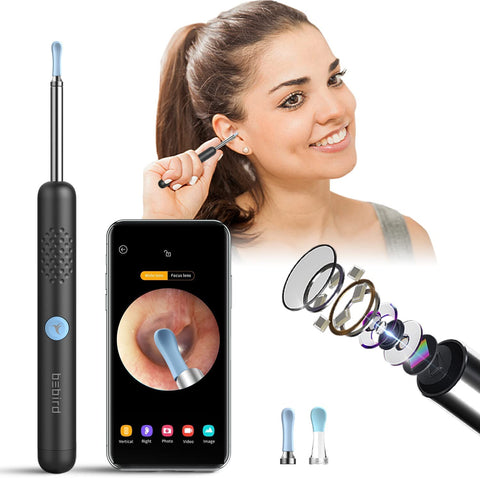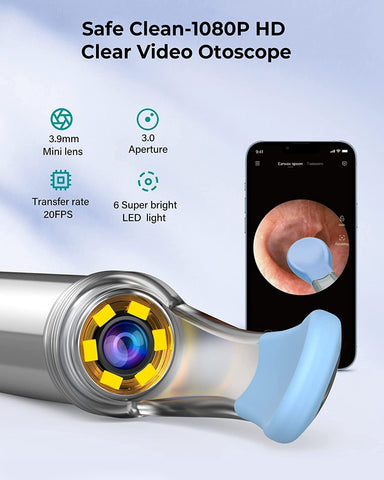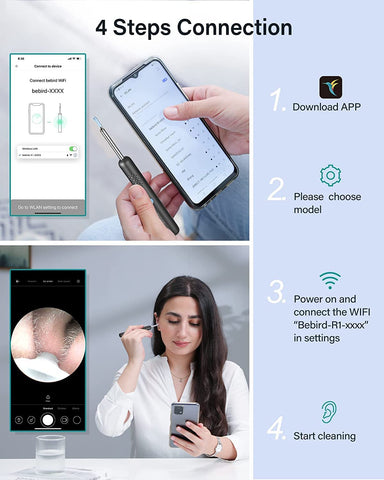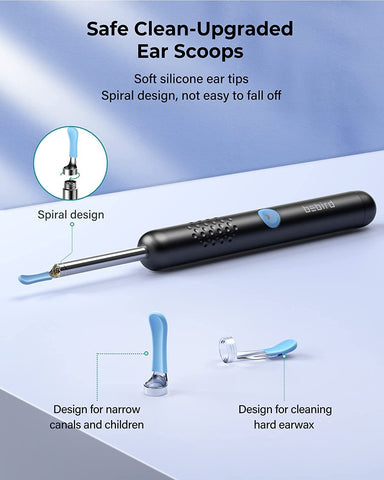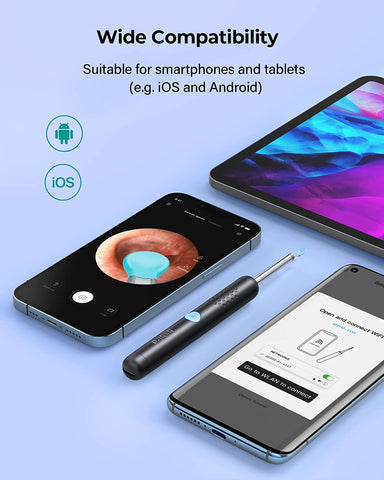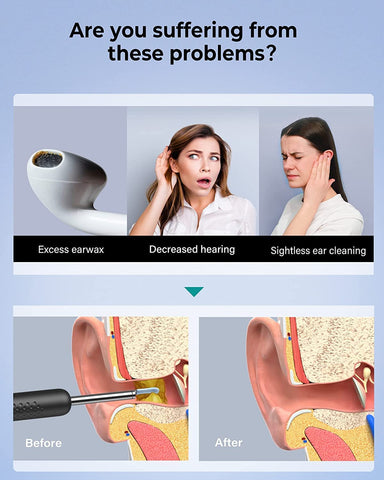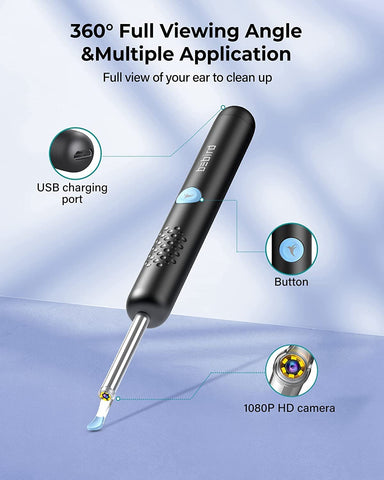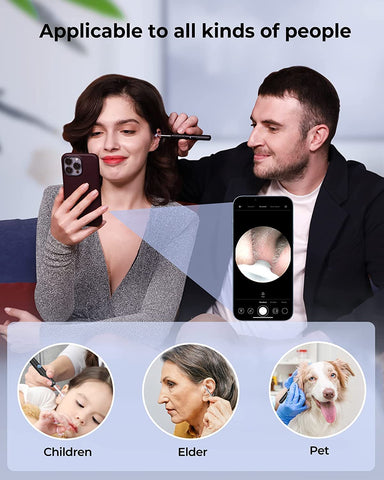 New 6 Soft Warm White LED lights - 6 Soft Warm White LED lights for true tissue color. NOT as the others blue LED light and red LED light found in the older LED's that were first seen in the marketplace. Our ear otoscope also uses standard disposable specula including all BEBIRD Models. Large and small type for use in adults and children.

Safety Ear Endoscope - Bebird Otoscopes with Soft Ear Silicone Scoop and 3.5mm lens fit the parents' and kids' canal's depth, which can protect our Ear Canal and Eardrum from being hurt. With Temperature Control Feature, closing to our human's temperature, it is not too hot and too cold, please rest assured to use.

Easy to Use on Android or IOS Phone and Tablets - Bebird Otoscope comes with Fast Speed Connection OV WiFi Chip, it is easy to connect to your device. You can use the device without Internet. Compatible with all brands of Smartphones and Tablets, no matter what you have Android or IOS model, you can use it easily and fast connect to yours. Just WIFI Connection, not Bluetooth connect.

Quality Scratch Resistant GLASS Lens - LARGE Optical quality scratch resistant GLASS Lens with optimal focal length and magnification.You can see high-resolution photos and videos of eardrum pathology.

Upgraded Model-This ear wax removal has been upgraded to a fixed screw structure with soft silicone ear spoons to bring you a safer ear cleaning experience.